an-gus asked: Hey I'm currently working on improving apache wave's documentation and just wanted to check if we could form your post on admin tips into a wiki page? Thanks
3 tags
Some Apache Wave administration tips
Change your password (according to this: http://www.mail-archive.com/wave-dev@incubator.apache.org/msg02088.html ) add the bot "passwd-bot" to a new wave. Type passwd -help <Enter> to get help Type passwd <old password> <new password> <Enter> to change password Configure the admin account By default, no admin account is set. You can define the admin...
2 tags
Make firefox shut up about plugins
I, for myself, decided to live without ANY plugins (not extensions!) in Firefox. For security reasons and because I believe in the free web. Though every time I come to a website with plugin content, Firefox keeps asking me if I want to install that plugin - Of course I DON'T WANT TO! So I went into Firefox' about:config to find the option to disable that behavior. And here it is: ...
6 tags
Importing contacts the hard way
Three days ago, I got my Nokia N9 and everything was fine. One day later I flashed PR1.2 onto it. This broke Contact synchronization via Exchange. No matter what I tried, I couldn't get it to work. The  synchronization not working is one thing, but not having the contacts on the phone at all is pretty bad, so I needed to find a way to bring them on there. The N9 doesn't support...
6 tags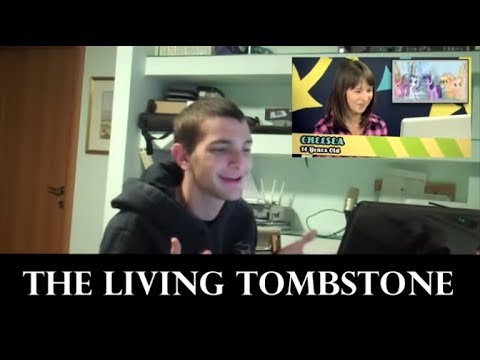 7 tags
Spark tablet pre-order registration →
I just registered for the pre-order of the Open Source driven spark tablet.
7 tags
cron based alarm clock playing podcast on N900
To make getting up in the morning easier, I'd like my phone to play the latest episode of the InfoSec Daily Podcast that comes out while I'm sleeping. That wouldd be totally doable with a proper cron daemon. When I reset my N900 lately, I finally got around installing a cron daemon. http://wiki.maemo.org/Fcron explains how to install Fcron on the Nokia N900, I just followed all their...
3 tags
full privileges to 'root'@'%' in MySQL
I just had the problem that I was unable to do certain things when logged in as root to a remote MySQL Server. I was wondering a bit why this was, after all, I'm root. The problem turned out to be quite simple. MySQL has two root accounts. One is root@localhost (when coming from localhost, obviously) and on is root@% (when coming from any other host). The root@% hasn't full...
3 tags
My Linux Kernel Config
Configuring a Linux Kernel can be a lot of work and one has to remember a lot of things. It's boring work but yet, you have to be concentrated. To avoid forgetting important things that I need in my Gentoo Kernels, I made a list of things that need to be turned on. Here it is: Processor type and features  —->                                      [ ] Machine Check / overheating...
3 tags
One week ago...
One week ago the 28c3 had ended. These four days definitely were one of the best times I had in my entire life! Awesome people, awesome talk, awesome tech, awesome experiences - it was amazing! Before leaving, we helped tearing down the tables and some of the network stuff and then went off to go to the after party at the c-base. I hadn't been at a hackerspace before actually and certainly...
1 tag
No Coca Cola for one week!
Every day, just after lunch, I'm getting myself an 1/2l bottle of Coca Cola (the _real_ one, not zero or diet). However, this week, I decided not to! No Coca Cola for one week (or at least 5 days). Turns out, that's pretty hard! For the first two days I felt really odd and my stomach felt strange all afternoon! Wednesday wasn't that bad anymore, but still strange. Today now...
Linux: Desura getting ported to Linux →
reallinux: Gamers today all know Steam, a platform for buying games online and installing them and for the community to interact. Desura provided a similar concept but is oriented more towards indie games and the community. Desura has had a Linux gamers group for a long time and now they are…
2 tags
Microsoft congratulates Linux to it's 20th...
reallinux: Microsoft just want to say Happy Birthday! | The Linux Foundation Video Site - http://video.linux.com/video/2127 The LinuxFoundation has asked for videos for the 20th birthday of Linux. This one was submitted by Microsoft.
5 tags
Escaping the search bubble...
Yesterday, newsbeuter.org was offline, so I could not download the source. Today, it's online again and I could compile the latest version. Newsbeuter, a CLI based RSS reader, has support for Google-reader synchronization, which is somewhat important to me, because it allows me to keep the feeds I read at home and at work synced. Google Reader was the last Google-related tab that I still...
2 tags
Jabra Clipper review
I like Bluetooth headsets, because then I don't have to worry about a cable going from my ears down to my trousers that entangles everywhere. I got my first Bluetooth headset almost 4 years ago. It's quite a big model from Motorola, I never knew the specific model identification. The fact that the connection between the two auricles goes behind the head and not over it allowed me to...
Linux: Mint is slowly taking over as the #1 most... →
reallinux: Mint is slowly taking over as the #1 most popular Linux distribution according to DistroWatch-data. Over the last 7 days, Mint had significantly more hits per day than Ubuntu (2056 vs. 1680). http://distrowatch.com/index.php?dataspan=1 Even in the last 30day period, Mint is in…
6 tags
I want a Nokia N950
I've got my Nokia N900 phone for almost exactly one year by now. I loved it from the first day! It's a great device which many capabilities that allows me to do almost any thing I could imagine. I love the freedom of the Maemo operating system and I love that it's plain Linux! Many of my friends got smartphones with more powerful hardware by now and with Android versions that...
3 tags
test-preparations
I'm currently preparing some stuff for the exams that will take place in about 1.5 weeks. Most of the preparations consists of putting stuff into the right folder at the right place. Some pics of me doing this with mathematics stuff: I've also taken some pics from alternative angles just for JanitorMaster. They don't contain ANY amount of information AT ALL! But you can have...
5 tags
GameGripper for N900
I ordered a GameGripper for the Nokia N900 and I got it today. The reason for me ordering one is that everybody at school has started playing old gameboy games on their phones using gameboy emulators. So I thought that that'd be ways easier with a GameGripper. I really like it! It makes playing Super Mario waaaays easier ;) If you have a phone with a physical keyboard, I'd definitely...
2 tags
World IPv6 day
2 tags
2 tags
Social activity
I'm just back from some social activity. I've been on a concert that was organized by a friend of mine as charity-event for Amnesty international and as part of her degree work in gymnasium. There were a lot of very interesting people and the music was great! Some (rather bad) pictures: The bands were ENTER KINGDOM from Chur and UNDISCOVERED SOUL from Thun. You can listen to...
1 tag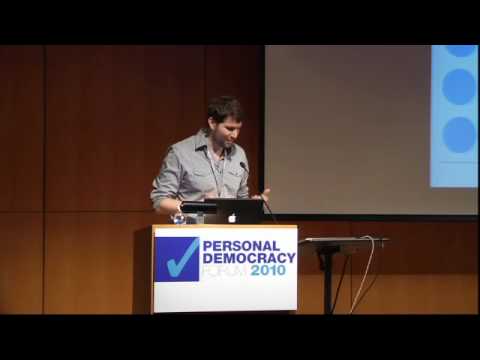 6 tags
back at PHP hacking
It's almost exactly a year ago that I learned PHP coding in a course stretched over three weeks. Before that I really just knew Visual Basic from school (well, officially I was also in the process of  learning Java at that time, but I didn't really make much progress, so that doesn't count I think). When I was first introduced to PHP I was really excited. It was really easy to...
2 tags
my views on free software: let me make this clear
On Twitter we just had this conversation about freedom and apparently people see me as a free software extremist, so let me clear this up: Yes! I do beliefe in free software. I do beliefe that it is important for all of us. I do beliefe that it needs broader adoption. But I don't beliefe that ALL software must be free. I think there is place for both, free as well as non free software and...
3 tags
Talking about life, Linux and LaTeX
I lately got a bunch of new geeky shirts, including one that says "I'm a LaTeX fetishist" (link). I was wearing the shirt last Tuesday for School which led to an interesting encounter. I was waiting at the train-station when a guy stopped me because of the T-shirt and told me how much he liked LaTeX. As it turned out he did the IT apprenticeship some years ago and is now about...
2 tags
Qriosity Fail
http://www.sony.net/SonyInfo/News/Press/201104/11-055E/ It might not be a very good idea to present a tablet computer that supports the Qriosity network the same week as they announce that credit card information of millions of customers of the network have been stolen… http://www.h-online.com/security/news/item/PSN-hack-Personal-data-of-millions-of-customers-stolen-1233209.html
6 tags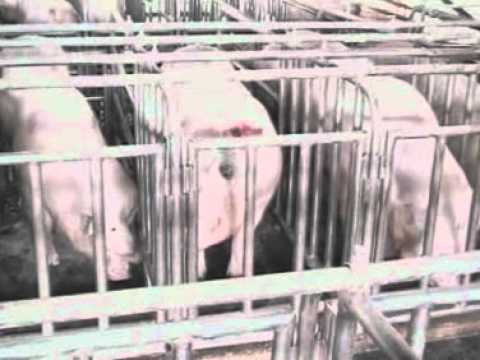 3 tags
Watch
Have a look at the great set! http://suicidegirls.com/girls/Radeo/albums/site/23639/
3 tags
SpiderOak backup
After reconfiguring my local backup (well, actually not completely local, but to a NAS in my network which is still in the same building), I started thinking about an offsite backup solution. Probably the most important requirement was command-line only. The plan was this: My computer is backing up the important data on a daily basis with duplicity. Duplicity encrypts the backups with GPG. The...
5 tags
Firefox's my new default browser
So I've written about me trying out Firefox 4 for two weeks. Well, at this point in time, much more than only two weeks have passed and I'm still using Firefox 4 as my default browser - and I have no plans to change that. The speed is about the same as in Google Chrome for me. The one killer feature that really keeps me from going back to Chrome is the brilliant tab-grouping. This...
3 tags
Two week Firefox 4 experiment
It's just about half a week ago that I installed Firefox 4 on my main machine and started using it. Back then I decided to use Firefox 4 as main browser for at least two weeks (something that the guys from the Tux Radar podcast later decided to do too (independent of my decision of course though). This is now about one week ago and I'm still pretty excited about Firefox 4. The two...
2 tags
4 tags
4 tags
Protecting my network
This week I started increasing the security of my network and just today I did the final work. The first step I did mid week was enabling the OpenVPN function of my IpFire-router. I created certificates for my virtual (encrypted) Ubuntu machine and for my Nokia N900. The IpFire wiki explains which additional steps are necessary to make OpenVPN work in Network-manager. On the N900 I installed...
1 tag
5 tags
My new backup
When Sbackup failed to restore my /home-directory last weekend I was very frustrated! Googeling for the error I found that SimpleBackup errors are not too rare. One error once in a stable software really would not bug me, but several critical ones in a backup software are a total nogo. So I was looking around for a new backup solution. I ended up having to make a decision between Deja-Dup and...
3 tags
My brother's now Ubuntu user
Last year we got my brother a new Laptop. It got Windows XP professional preinstalled. After setting up all the programs I made a backup with Acronis TrueImage. About two months ago my Brother cached some kind of Malware. I really was not in the mood of fighting that thing and just played back the backup. Well, last week my brother broke his Notebook again. As soon as you logged in (with any...
IE6 Countdown →
jaredm: As of today, we're at 12% usage worldwide.  So close to killing that terribly old piece of software. Friends don't let friends use IE6
4 tags
Last attempt to install Linux on a RevoDrive X2
Hey guys Today I tried to install Linux to my RevoDrive X2 again, this time by creating a mdadm raid (a Linux software raid). I failed. After partitioning the disks none of the live CDs booted anymore. So here I am. I've now spent more than 50 hours of work on that shit. It stressed me all over the last three months. I now decided to give up. Fuck that RevoDrive. Going to sell it.